A truly comprehensive rehab program should include an intensive aftercare program. Aftercare helps those who have accomplished recovery in rehab and their loved ones adjust to their new sober lifestyle. It also provides valuable resources and support that will help to make maintaining a sober lifestyle easier. An aftercare program also helps to keep those in recovery motivated and focused. Without aftercare, many recovering addicts return to their old haunts and habits and lose their sobriety.
Aftercare programs can meet daily, weekly, monthly and even online or over the phone, depending on the type of support the patient needs. These meetings provide guidance in navigating the stressors of everyday life, while avoiding the traps and triggers, which can derail people who are early in early recovery. The support and encouragement aftercare offers is crucial for the family and friends of the recovering addict as well, helping them to understand what to expect and how to best handle the issues that may arise as their loved one works to regain control of their life.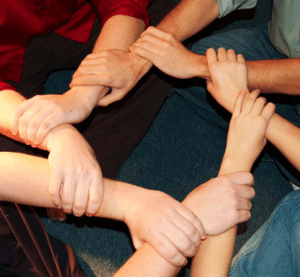 Participating in aftercare can benefit participants in a number of ways:
Creates a bridge between the completion of treatment and becoming part of the sober community;
Provides the emotional support people fresh out of recovery need to handle the inevitable ups and downs of their post-acute withdrawal and re-entry into their work and mending relationships with their family;
 Assists participants in building and maintaining connections with staff and others in recovery to help them with the transition;
Encourages participants to continue developing important recovery skills including maintaining healthy boundaries, being aware of cross-addiction, improving their communication skills and building healthy relationships;
Offers assistance with conflict resolution, surviving the holidays sober and other early recovery challenges.
Often those recovering from an addiction have many misconceptions about aftercare. Many think it is unnecessary after they have completed their rehabilitation program because they understand conceptually what they need to do to remain sober. However, statistics show that people who follow-through with aftercare succeeding completion of their initial in-patient rehab have a much greater chance of remaining drug free.
For many people just returning to sobriety, the first month can be difficult physically and emotionally. Aftercare staff can help participants craft strategies for effective day-to-day living without drugs. They also assist them in seeing more clearly their lifestyle choices that led them to become involved with drugs, how they can avoid them and continue making better ones. Aftercare builds on the concepts participants learned in rehab and assists them with integrating these concepts into their daily lives, while helping them understand how to resist the temptation to use drugs once again.
Overcoming addiction and learning to live a productive life can be a struggle as pressures and temptation are everywhere. However, whether someone is new to recovery chooses in-house, or outpatient aftercare, they will receive the tools, therapy and support they desperately need if they want to live a healthy, happy and productive life with sobriety.