The New Standard For Recovery
St. Gregory Recovery Center is proud to announce our new equine therapy program. Equine therapy reduces anxiety and depression through physiological changes. Studies show that animal-assisted therapy reduces the stress hormone cortisol. In addition, spending time with animals lowers blood pressure and it increases the release of oxytocin, a natural chemical that promotes feelings of positivity and connection.
Because horses are very sensitive and mirror human emotions, an equine program requires participants to calm themselves during their interactions with the horses; and the horses themselves help clients find this calm. Equine therapy is also valuable in that participants tend to project their feelings and experiences onto the horses, which helps them talk about their struggles more easily.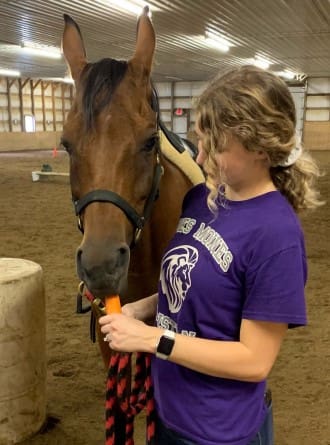 St. Gregory Recovery Center is fully accredited and partners with the National Association of Addiction Treatment Providers. Contact us today to get started.
Our graduates tell their stories…
When first arriving at St. Gregory I had mixed feelings about the health and wellness workouts. I came in at 136 lbs and didn't think it was possible to reach...
- Chris
The good life is not merely a life free from addictions, physical and/or psychological—addictions that usually are the outward manifestations of deeper problems—but a life lived in harmonious balance, free...
- Matt
I came to St. Gregory's at my all-time worst—physically, emotionally, and mentally. Having gone through a bad rehab experience once before, I had been very reluctant in succumbing to that...
- CJ
No matter where I start my thought process when reflecting upon my time before, during and after St. Gregory's, I always seem to end up in the same place in...
- Kaele