The New Standard For Recovery
St. Gregory Recovery Center understands that substance abuse affects the entire family. While the person involved in an active addiction may be the center of the treatment program, loved ones suffer from loss of trust, anxiety, and depression while seeing their family member go through addiction and recovery. A co-dependent relationship may also develop where the loved one unintentionally enables the behavior of the addicted person.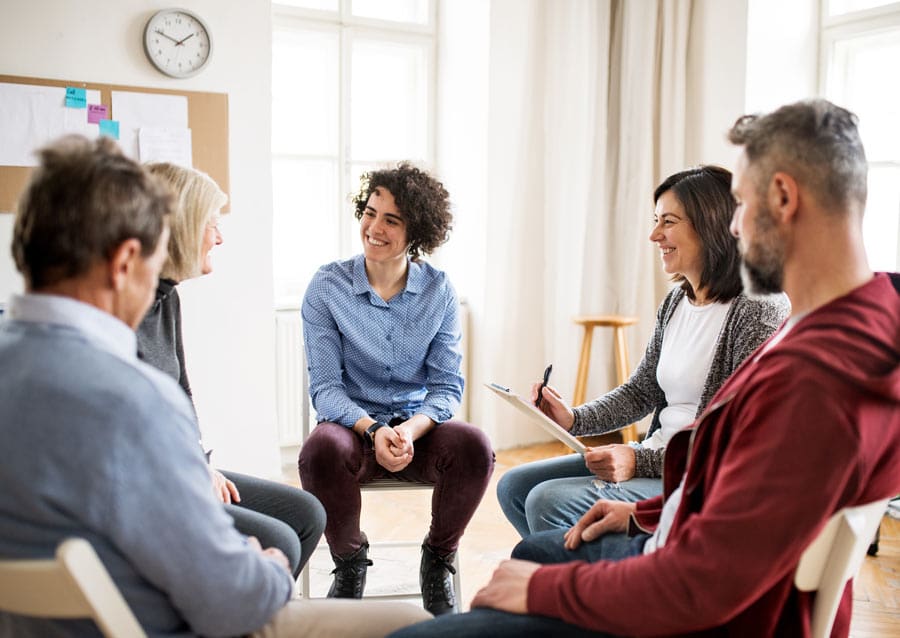 For these reasons, St. Gregory offers a Family Program to educate and support the loved ones of our clients. Offered the 3rd Saturday of each month from 9:00am-4:00pm, family members are invited to attend counseling sessions both privately and with the client. This provides an opportunity to discuss issues that exist, set boundaries going forward, and prepare for a smooth transition back into family and home life.
Meals are provided and family members are invited to join our clients for Mass after sessions. More information will be provided by the client's counselor upon admission to St. Gregory.
St. Gregory Recovery Center is fully accredited and partners with the National Association of Addiction Treatment Providers. Contact us today to get started.
Our graduates tell their stories…
When first arriving at St. Gregory I had mixed feelings about the health and wellness workouts. I came in at 136 lbs and didn't think it was possible to reach...
- Chris
The good life is not merely a life free from addictions, physical and/or psychological—addictions that usually are the outward manifestations of deeper problems—but a life lived in harmonious balance, free...
- Matt
I came to St. Gregory's at my all-time worst—physically, emotionally, and mentally. Having gone through a bad rehab experience once before, I had been very reluctant in succumbing to that...
- CJ
No matter where I start my thought process when reflecting upon my time before, during and after St. Gregory's, I always seem to end up in the same place in...
- Kaele