The New Standard For Recovery
substitutions for wine in cooking
While alcohol used in many recipes evaporates during the cooking process, most people who have gone through treatment for alcohol addition find it imprudent to keep wine in the kitchen. This can pose a problem for those who enjoy cooking, since many classic dishes rely on wine to provide fruity aromas. Because wine is highly acidic, it often also is used to tenderize poultry or tougher cuts of beef. The acid in wine also helps balance the richness of cream sauces and heavy stews.
Nonalcoholic wines are generally much sweeter than regular wines, which usually makes them unsatisfactory as a wine substitute in savory dishes. When deciding on a wine substitute, try to match flavors and aromas of the wine called for in the recipe. Keep in mind that a little bit of vinegar or citrus juice goes a long way, so be sure to dilute it with water or broth.
Sparkling fruit juices, ginger ale, or club soda make a good stand-in for champagne. Be sure and use fresh fruit juices rather than fruit drinks, which contain a large amount of sugar, or reconstituted juices, which contain additives and preservatives.
Rely on your sense of taste. Adding more vinegar or citrus juice can offset too much sweetness, while stirring in a bit of sugar, jam, or syrup often will enhance a dessert.
The following chart identifies a variety of ingredients that can stand in for different types of wine in cooking:
wine substitution chart
PRIMARY FRUIT AND ACID FLAVORS
DILUTE WITH
white wine, dry
white wine vinegar, rice wine vinegar, white vinegar, lemon juice, lime juice, or grapefruit juice
chicken broth, clam broth, apple juice, or water
white wine, sweet
white wine vinegar, apple cider vinegar, rice wine vinegar, lemon juice, lime juice, or orange juice
apple juice, white grape juice, ginger ale, or water
red wine, dry
red wine vinegar, balsamic vinegar, or apple cider vinegar
tomato juice, beef broth, vegetable broth, or water
red wine, sweet
 red wine vinegar, balsamic vinegar, or apple cider vinegar
red grape juice, pomegranate juice, blood orange juice, or cherry juice
champagne
champagne vinegar, apple cider vinegar, or white vinegar
sparkling white grape juice, sparkling apple juice, or club soda
chicken stock recipe
makes about 2 quarts
1 5-pound organic roasting chicken, cut in pieces
2 tsp. kosher salt
2 medium carrots, unpeeled, ends trimmed
2 medium onions, unpeeled and quartered
2 medium stalks celery
1-2 sprigs fresh thyme
1 bay leaf
6 sprigs of parsley
2 unpeeled cloves of garlic
2 whole cloves
3⁄4 tsp. whole black peppercorns
Place chicken pieces with other stock ingredients in a large stock pot. Add cold water to cover ingredients by an inch. Bring to a simmer. Do not allow liquid to boil. Gently simmer, uncovered, for 4–5 hours, skimming if necessary. Strain stock, discarding solids. Refrigerate. When stock has cooled, remove and discard fat layer that forms on the top. Use stock immediately, or store in the freezer up to 3 months.
86 calories per 1-cup serving: 3g total fat (1g saturated fat, 0g trans fat); 7mg cholesterol; 343mg sodium; 8g carbohydrates (0g fiber, 4g sugars); 6g protein; daily values (based on a 2,000-calorie diet)—0% vitamin A, 1% vitamin C, 1% calcium, 3% iron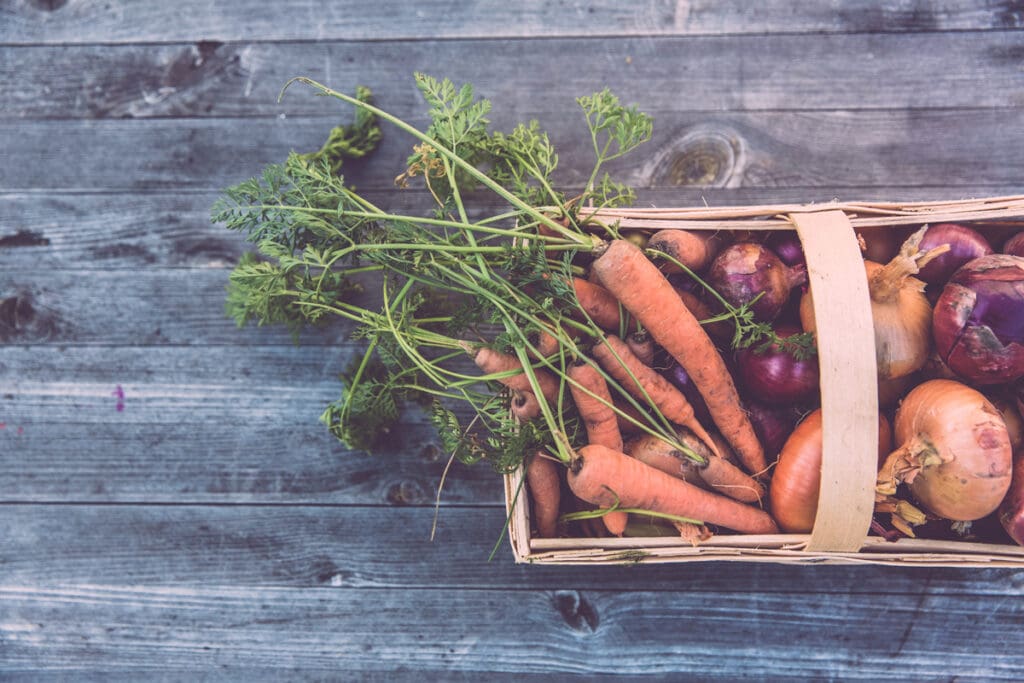 Our graduates tell their stories…
When first arriving at St. Gregory I had mixed feelings about the health and wellness workouts. I came in at 136 lbs and didn't think it was possible to reach...
- Chris
The good life is not merely a life free from addictions, physical and/or psychological—addictions that usually are the outward manifestations of deeper problems—but a life lived in harmonious balance, free...
- Matt
I came to St. Gregory's at my all-time worst—physically, emotionally, and mentally. Having gone through a bad rehab experience once before, I had been very reluctant in succumbing to that...
- CJ
No matter where I start my thought process when reflecting upon my time before, during and after St. Gregory's, I always seem to end up in the same place in...
- Kaele