The New Standard For Recovery
Details of Our Addiction Recovery Program
Cognitive Behavior Therapy (CBT)

Within the first couple of weeks in our program, our clients are often feeling better than they have in years and have begun the process of retraining the brain's ability to effectively process information and apply what they will learn. Now we can focus on your life and the tools it will take to walk away from substance abuse.
Emotional responses to circumstances in life and "triggers" for the desire to use drugs and alcohol are deeply rooted in our thought processes and belief structures. The way we perceive ourselves is often based on our abilities to react rationally to events and circumstances in our lives. The way we manage relationships, process emotions, and deal with stress, trauma, and challenges in life is crucial to the outcomes we will experience and directly relates to our overall satisfaction and fulfillment.
By human nature, we all want to experience happiness. For the most part, our happiness is derived from our working, living and relationship environments. For some, this also includes their faith. When we struggle with these and don't know how to fix or resolve the problems, we tend to seek experiences and other things that will help us feel better. This is where dependencies to drugs or alcohol begin. The problem, however, is that these are only temporary fixes, and they also move us farther from real solutions that will have lasting effects.
CBT is consistently shown to be the most effective therapeutic method for treatment of substance abuse. Our program employs the very latest in CBT techniques, developed by world-renowned addiction researchers to instill the tools necessary to understand why you think, feel, and behave the way you do—and how to change those responses! To learn more about the therapeutic techniques and program used at the St. Gregory Recovery Center, Click to learn more about cognitive behavior therapy!

---
Restoring your mind
Neurocognitive Therapy
The most overlooked aspect of recovery is also one of the most important. We know that if your ability to process and retain information is not working properly, you won't be able to effectively apply what you will learn here.
Research has shown that more than 50 percent of clients undergoing treatment for substance abuse suffer from cognitive impairment, which refers to the way the brain is able to process information. These information pathways are often distorted throughout the cycle of addiction.
We also find that many clients began the addiction cycle as a direct result of the low self-esteem and depression generated by difficulties in learning. Often, these clients will tell the familiar story of being labeled with disabilities and shuffled into special education classes. You can imagine the relief and feelings of empowerment when they find that learning involves very specific, very trainable skills. These skills include attention skills, executive skills, memory skills, visuospatial skills, problem-solving, and communication skills.
St. Gregory is the only stand-alone center in the world with the capabilities of identifying and addressing the impact of cerebral dysfunction and cognitive impairment. Click here to learn more about Neurocognitive Therapy!

---
Restoring your brain
Neurochemical Therapy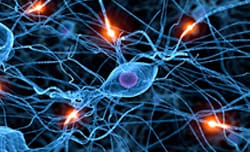 The first phase of our program is a revolutionary approach aimed at restoring the balance of the chemicals, called neurotransmitters, found in the brain's reward center. People often tell us, "I don't use drugs and alcohol for the high anymore, I use them just to feel normal." This is because the damage caused by substance abuse distorts the functionality of these neurotransmitters and creates drug and/or alcohol cravings, depression, anxiety, and restlessness. This damage is often considered the cause of most relapses.
Usually after someone completes a treatment program, the cravings for drugs or alcohol—combined with an inability to escape feelings of depression, anxiety, and an overall inability to feel satisfaction—make a lasting recovery seem overwhelming, which usually leads to relapse. The St. Gregory program is the nation's leader in restoring the balance of these neurotransmitters.
Amino acids are the precursors the body uses to produce neurotransmitters such as dopamine, GABA, enkaphalins, norepinephrine, and serotonin. While most programs use medications to mask the problems associated with neurotransmitter dysfunction, the St. Gregory Recovery Center actually works with you to repair and restore the way these chemicals are naturally supposed to function. This program also introduces essential minerals and nutrients to the system, giving the body a rapid boost toward restored health.
---
Health & Wellness
The St. Gregory Health & Wellness program integrates the latest in nutritional education and exercise trends. We incorporate positive recreational sports and physical activities into our health and wellness programs to promote healthier lifestyles.
After admission to our substance abuse treatment centers, St. Gregory clients go through a full medical history and physical (H&P), to provide the initial information for the Health Assessment. The results cover several risk factors including, readiness-to-change, personal and family medical history, immunizations, and more. The result of this assessment develops the road map clients will follow, guided by health and wellness staff in developing and tracking client-centered workout goals based on cardio, strength, and lifestyle (smoking, eating, activity, etc).
In addition, we help guests develop health and wellness goals as part of their Recovery Life Plan. The Health & Wellness program also includes a daily nutraceutical program designed to provide vitamins, nutrients, and antioxidants to aid in balancing and detoxifying the body.
---
Recovery Coaching & Life Planning
The later portion of the St. Gregory program begins to take a serious look at how our guests can apply the tools they have learned here to their lives when they return home. This is one of the most important aspects of our program as it provides clearly planned goals and objectives for recovery and is an invaluable resource to help our graduates maintain the motivation and resilience necessary for abstinence.
Each person works with his or her counselor on mapping out a recovery plan for when they return home to their jobs and families. This plan puts into action the tools learned here and includes both short-term and long-term goals for themselves, their relationships, their careers, and their overall direction in life.
Our graduates tell their stories…
When first arriving at St. Gregory I had mixed feelings about the health and wellness workouts. I came in at 136 lbs and didn't think it was possible to reach...
- Chris
The good life is not merely a life free from addictions, physical and/or psychological—addictions that usually are the outward manifestations of deeper problems—but a life lived in harmonious balance, free...
- Matt
I came to St. Gregory's at my all-time worst—physically, emotionally, and mentally. Having gone through a bad rehab experience once before, I had been very reluctant in succumbing to that...
- CJ
No matter where I start my thought process when reflecting upon my time before, during and after St. Gregory's, I always seem to end up in the same place in...
- Kaele